SYDNEY ISLANDS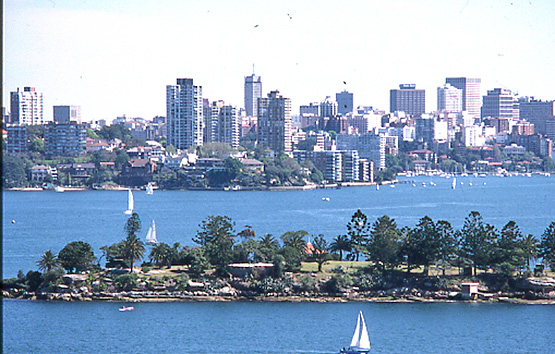 Shark Island was the site of an animal quarantine station up intil 1975. Picture: Sardaka, Wikimedia Commons
Ferries stop at Shark Island
Shark Island, at 1.25 hectares, can be found at the mouth of Rose Bay on Sydney Harbour.
Up until 1975, Shark Island was used as an animal quarantine area, public recreation reserve and naval storage depot. The island presents a danger for shipping due to the shallow waters surrounding it.
Shark Island has picnic shelters, a gazebo, large grassed area and a wading beach. A ferry service runs four trips a day out of Circular Quay on Saturdays and Sundays. Reservations are essential as the island can only cater for up to 500 people at any one time.
The island can also be booked for private functions.
Information on Shark Island can be obtained from the Sydney Harbour National Park Information Centre, located in Cadmans Cottage at The Rocks or by phoning (02) 9253 0888 (int 61 2 9253 0888).
Selected Hop-On Hop-Off Cruises stop at Shark Island. Entrance fees apply.
The light house at Shark Island is an important navigation aid for harbour ferries and boats. Picture: MorePix, Wikimedia Commons