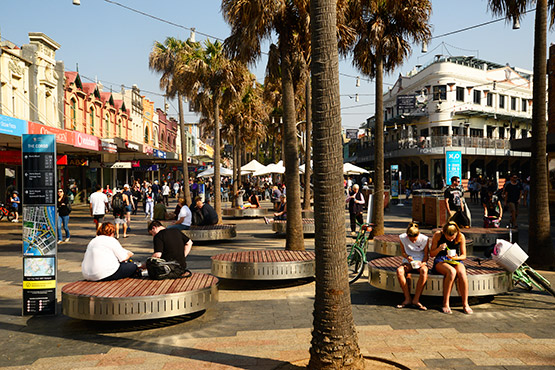 The view down The Corso, from the Manly Beach end. Picture: © Sydney.com.au
Walk down The Corso to Manly Beach
The Corso links Manly Cove with the ocean beach. If you come to Manly by ferry you'll walk the 300 metres down The Corso to get to Manly Beach.
The Corso was built in 1854 as a boardwalk to bridge the gap between what was then a pier in Manly Cove and Manly Beach. Today, it's a busy pedestrian mall lined with shops and eateries.
Although The Corso is universally referred to as a mall, it does have a road running through it for about 100 metres. Why the council has allowed this to happen is anyone's guess.
Although the main purpose of The Corso has always been to guide people from the ferry to the surf beach, shops, cafes and pubs lining the thoroughfare have been quick to exploit the extraordinary number of people who make their way down The Corso every year.
Many of the shops in the mall are discount-type stores where you can pick up cheap hats and bathers in case you forgot to bring them.
A large open-air cafe is set up in the middle of The Corso opposite the New Brighton Hotel at the Manly Beach end.
The new Brighton Hotel has been an institution in Manly for more than a century and is one of many Manly hotels that have reinvented themselves with modern facilities catering for large numbers of patrons. The New Brighton Hotel has a rooftop garden that offers views over The Corso, Manly Beach and all the way to Shelly Beach. The hotel's Shark Bar is a popular nightclub.
The now ultra-modern Ivanhoe Hotel, at 27 The Corso, is an adventure in interior design and well worth a visit.
One of Manly's best known pubs, Hotel Steyn, is on the corner of The Corso and South Steyne.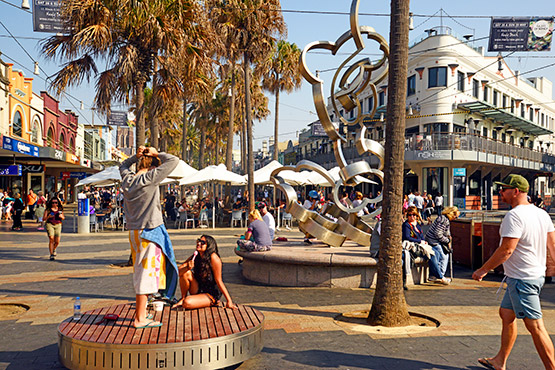 A large metal sculpture is a focal point of The Corso. Picture: © Sydney.com.au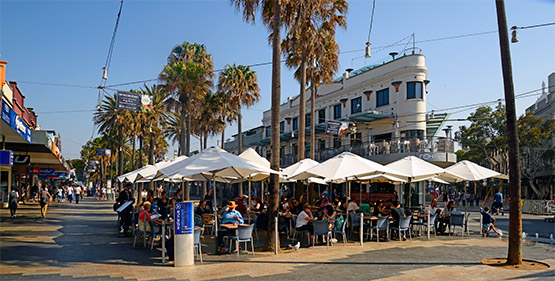 An outdoor cafe sits opposite the New Brighton Hotel. Picture: © Sydney.com.au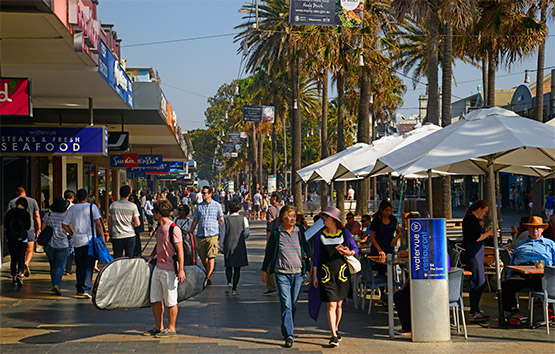 The Corso is filled with visitors on warm weekend days. Picture: © Sydney.com.au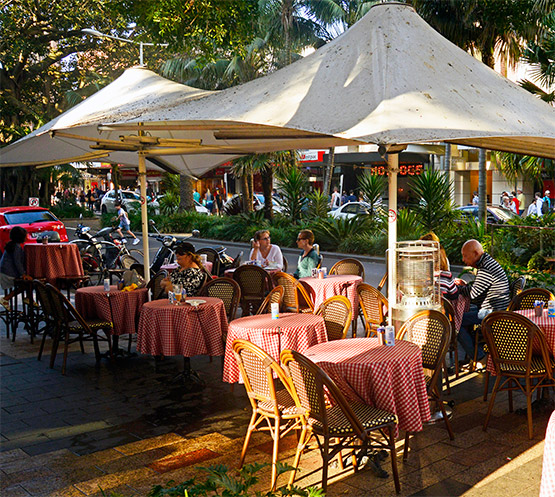 One of the small cafes in The Corso. Picture: © Sydney.com.au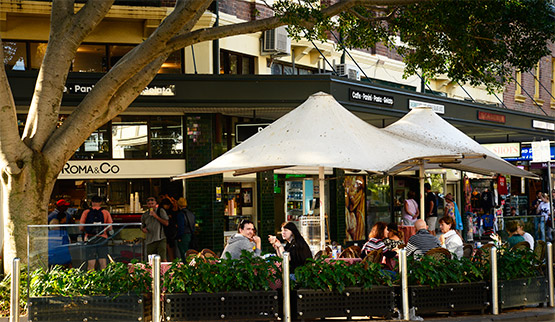 Al fresco-style eating in The Corso. Picture: © Sydney.com.au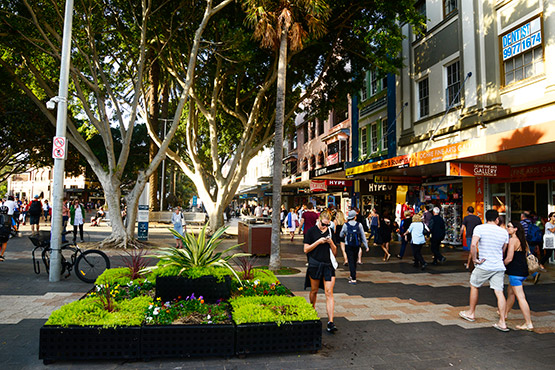 Large trees are a feature of the ferry wharf end of The Corso. Picture: © Sydney.com.au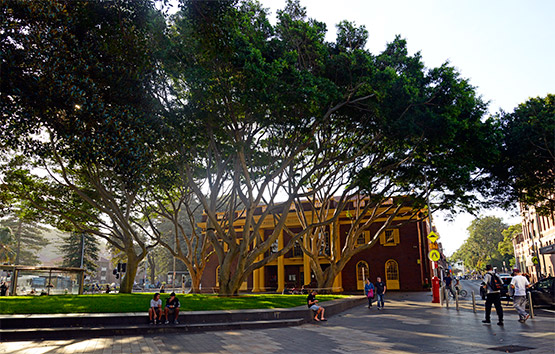 The Many Municipal Council building is the first thing you notice when you enter The Corso from the Manly ferry wharf. Picture: © Sydney.com.au