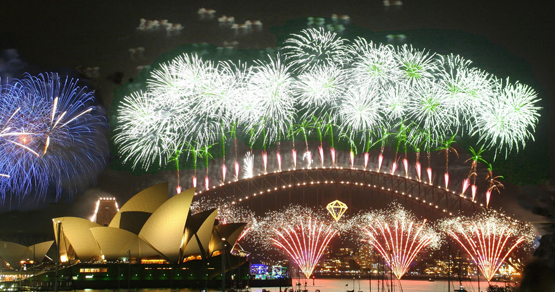 Sydney Harbour fireworks January 1, 2007. Picture: Rob Chandler/Wikimedia Commons
New Year's Eve fireworks create a work of art of the Sydney Harbour Bridge
Hotels with rooms ideal for viewing the fireworks
The fireworks spectacle that takes place on Sydney Harbour each year is one of the most talked about fireworks displays in the world.
The event is watched by thousands of Sydney locals and visitors - either on boats or crammed into vantage points on the harbour foreshores - and internationally on TV by millions.
The event is so spectacular that thousands of international visitors converge on the city for the start of the New Year.
The world-famous Sydney Harbour Bridge is the focal point for the display. Fireworks are set up on the bridge which highlight the bridge and explode in the sky above.
The fireworks create dazzling bands of colour. One instance the bridge is mutli-coloured, the next its bathed in a misty red, then a dusty yellow.
At midnight, all colour is washed away as a the bridge and surrounds are illuminated in white to signify a new beginning - the start of a new year.
Some Sydney hotels are well placed to view the fireworks on the harbour, with
rooms that look out on the spectacle
. These hotel rooms are popular and tend to book out, so it's better to book as early in the year as possible.
Best foreshore vantage points for viewing the fireworks
FIREWORKS PHOTOS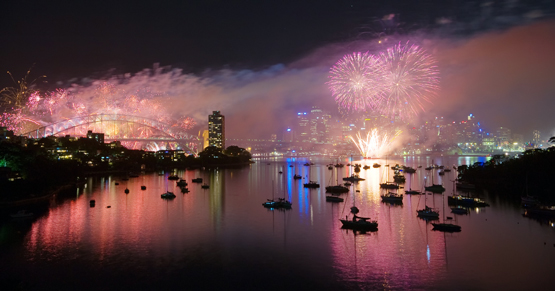 January 1, 2009. Picture: ©vselenka/123RF.COM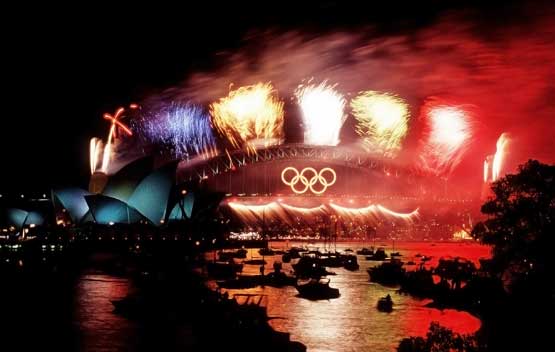 Fireworks over the Sydney Harbour Bridge during closing ceremonies of the 2000 Sydney Olympics. Picture: David Shapinsky, Washington DC, via Wikimedia Commons

January 1, 2009. Picture: Adam JWC, via Wikimedia Commons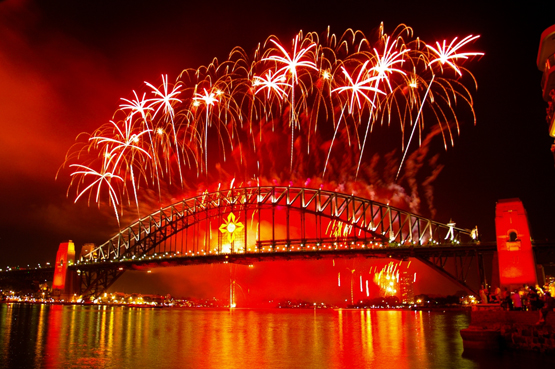 January 1, 2009. Picture: Rajwinder Singh (Sydney), via Wikimedia Commons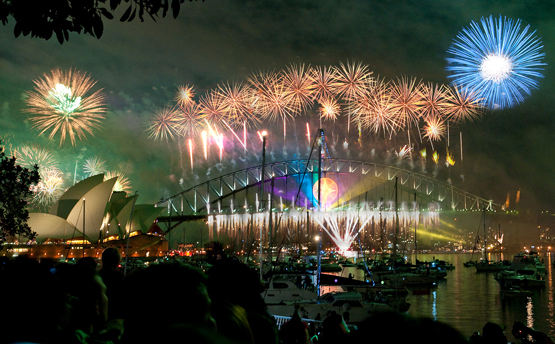 Harbour fireworks seen from Lavender Bay on January 1, 2008. Picture: ©Linh_rOm/123RF.COM

A cloud of pink appears to be charged with electricity as it illuminates the Sydney Opera Hous in 2005. Picture: ©Kvasir/123RF.COM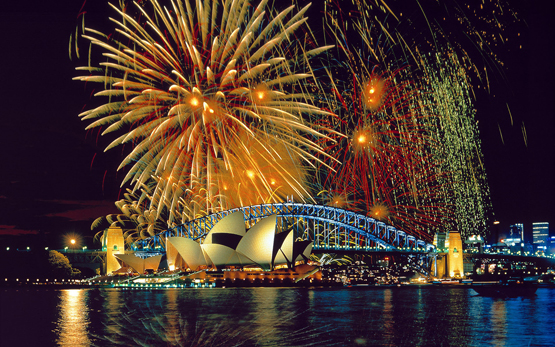 An ultra high dynamic range (HDR) photo of the Sydney New Year's Eve fireworks taken in 2009. Picture: miquitos, via Wikimedia Commons