SYDNEY ARCADES
The facade of Sydney's Strand Arcade. Picture: Sardaka, Wikimedia Commons

The Strand Arcade, Sydney
The Strand is a Victorian-style shopping arcade in the heart of the Sydney CBD, situated between George and Pitt streets.
It is one of the two best shopping experiences when visiting Sydney - the other being an excursion to the nearby Queen Victoria Building.

Built in 1891 and opened in 1892, The Strand was the fifth and last arcade built in the magnificant Victorian style.
It stands as Sydney's only Victorian arcade.
It survived two financial depressions - one in the 1890s and the other in the 1930s - and was threatened by fires in 1976 and 1980.

It's stylish timber-framed shopfronts are situated on three levels under a pitched glass roof. There are brilliantly-patterned tiled floors, cast iron balusters, stained glass windows and cedar staircases.

It was once described as "The finest public thoroughfare in the Australian colonies".
The arcade houses more than 75 speciality stores including jewelry, women's and men's fashion and accessories, bridalwear, giftware, footwear, health and beauty products, tailoring, salons, shoe repair and clothing hire.
There are 10 food shops and cafes in the complex.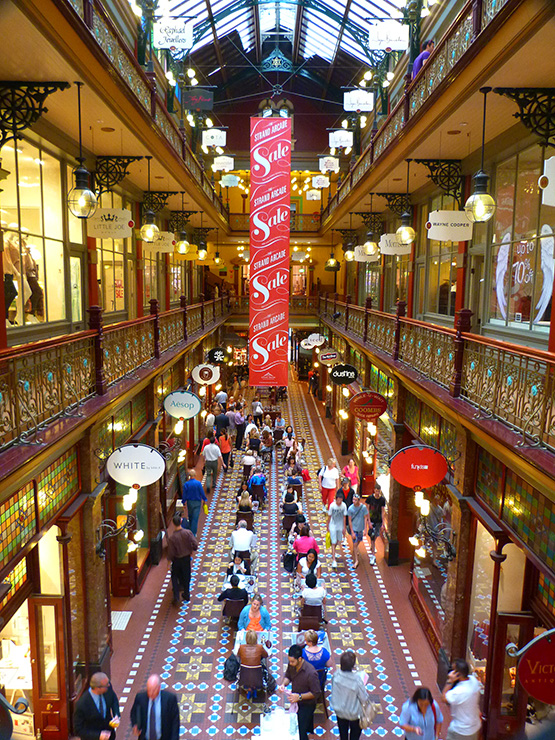 The Strand Arcade's pitched glass roof is pictured above its three levels. Picture: Sardaka, Wikimedia Commons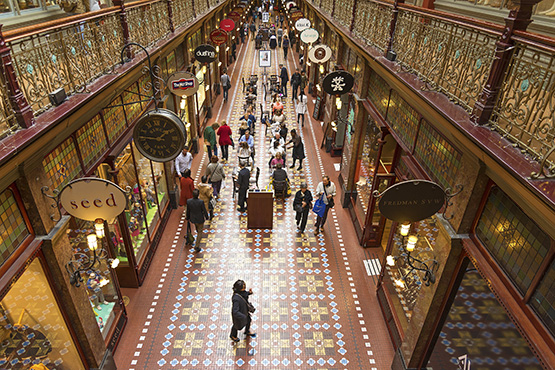 The arcade's intricate tiled floors and ballustrades lie at the heart of its appeal. Picture: jackmalipan, 123RF.com
Exquisite timber-framed shopfronts draw customers to more than 70 specialty shops in the arcade. Picture: jackmalipan, 123RF.com