SYDNEY CHURCHES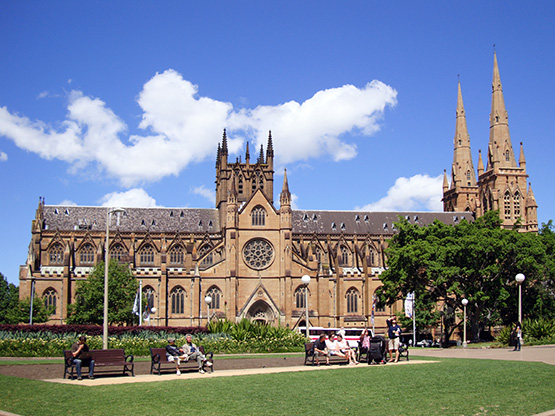 The Gothic-style St Mary's Catholic cathedral was built from local sandstone from 1821-1928. The foundation stone for the present day cathedral was laid in 1868. Picture: John Armagh, Wikipedia
St Mary's Cathedral
In 1821 the foundation stone of the first St Mary's Chapel was laid by Governor Lachlan Macquarie. Sydney's first bishop, John Bede Polding took up residence in 1835. In 1842 he becomes first Archbishop of Sydney. In 1865 St Mary's Cathedral was ruined by fire.
Work begins on a new cathedral in 1865 and is completed in three stage: the northern section in 1882, the central tower in 1900 and the Nave in 1928, a total of 60 years.

Between 1998 and 2000 the Spires are added.


The cathedral is 107 metres long, 24.3 wide at the Nave, it's ceiling is 22.5 metres high with the height of the central tower at 46.3 metres. The front tower and spires are 74.6 metres high.


The Cathedral is surrounded by College and Cathedral Streets and Albert Road. It is adjacent to Hyde Park. Closest rail station - St James.


To find out more on the Church and attending a church service, click here.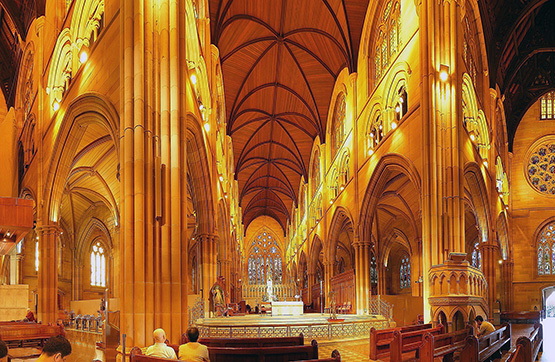 A panorama of the interior of the cathedral consisting of 20 or more separate images. Picture: Adam. J.W.C., Wikipedia
The cathedral transept seen from the east aisle. The cathedral's bell tower sits directly above. Picture: Kai Adin, Wikipedia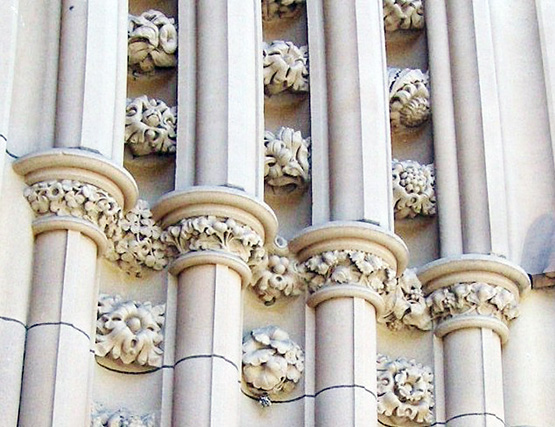 Australian flora adorns the columns near the cathedral's west door. Picture: TTaylor, Wikipedia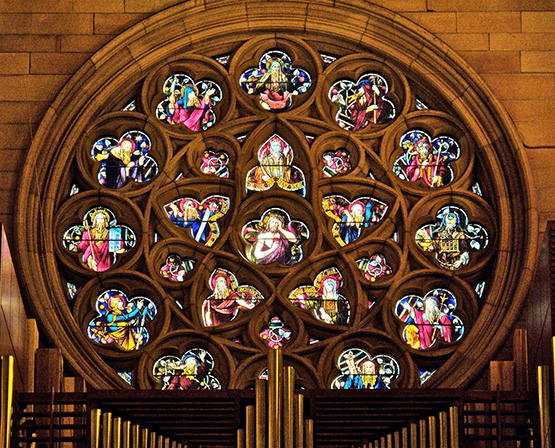 An impressive stone portal features stained glass panels. Picture: Jason7825, Wikipedia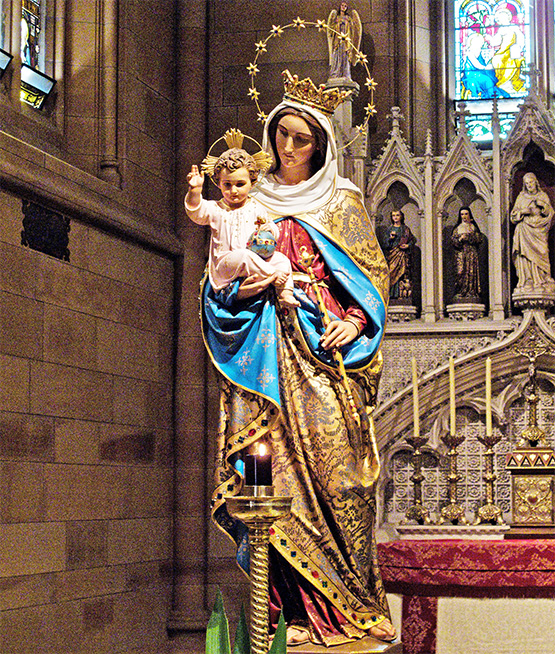 Statue of the Virgin Mary. Picture: Jason7825, Wikipedia
Baptismal font and bapistry. Picture: MOX, Wikipedia