The Headland Park Artists Precinct is situated on Middle Head and rewards visitors with solitude and exclusive views of Sydney Harbour. Picture: © Sydney.com.au
Headland Park Artists Precinct
a sanctuary from the city noise
The Headland Park Artists Precinct is an area of land set aside in the Headland Park for artists' and public use.
It is situated high on Middle Head and offers visitors filtered views of Sydney Harbour.
There are more than 15 artists studios set up in timber cottages and buildings that were once used by military personnel. A popular cafe, Frenchies, is in the centre of the precinct.
The area comprises parkland with large award-winning sculptures placed at different points. Military fortifications, including a series of tunnels and a large WWII gun, are contained within the larger area.
The appeal of the precinct to visitors lies in its situation in a quiet and peaceful area of Middle Head, away from traffic noise and crowds, adjoining the Sydney Harbour National Park with parkland and harbourside walks, and a popular, but relatively quiet, cafe facility.
Most visitors become aware of the precinct while doing the Chowder Bay to Balmoral Beach walk. You can also get to it by catching the 244 bus from Wynard Station in the CBD and getting off at stop no. 2088101 in Middle Head Road, near Cobbittee Street.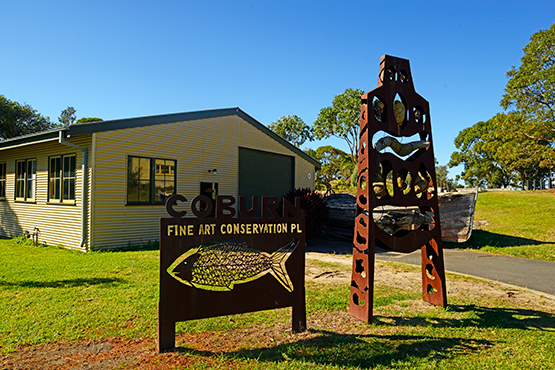 One of the artists' studios at the precinct. Picture: © Sydney.com.au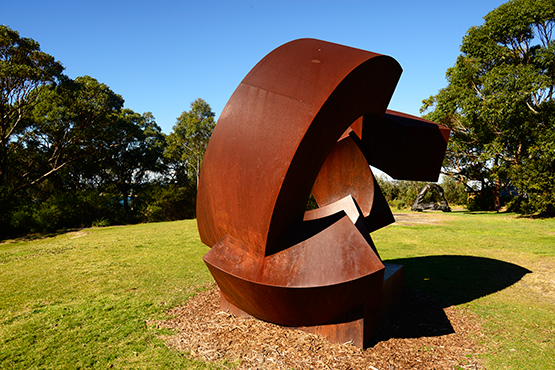 Large, award-winning sculptures appear at points around the precinct parkland. Picture: © Sydney.com.au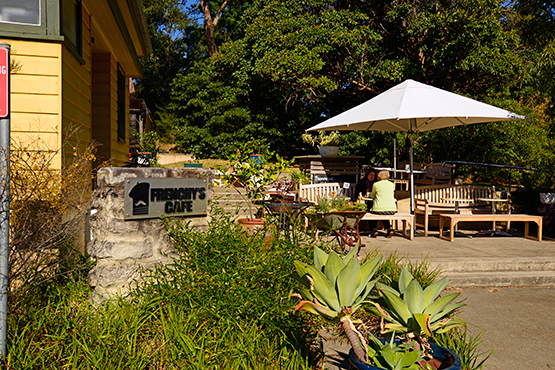 Frenchies cafe lies in the centre of the precinct and is popular with Sydneysiders. Picture: © Sydney.com.au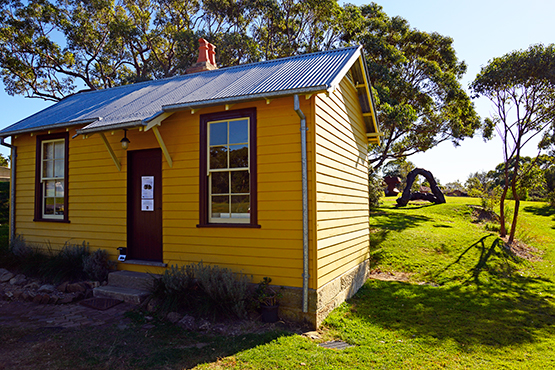 One of the small, former military buildings now used as artists' galleries. Picture: © Sydney.com.au

This building is used to hold art classes. Picture: © Sydney.com.au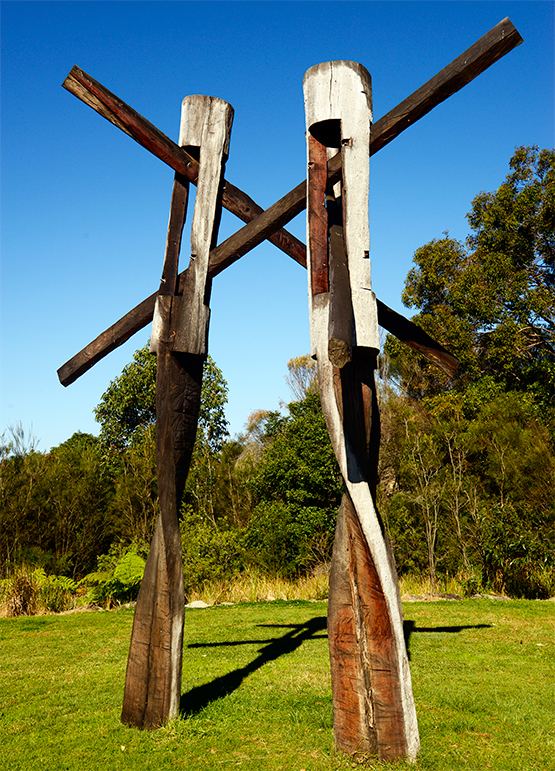 One of the more impressive prize-winning sculptures that have found a home in the artists' precinct. Picture: © Sydney.com.au

A large gun remaining in place near the artists' precinct is a reminder that the wider Middle Head area contained fortifications for protecting Sydney Harbour. Picture: © Sydney.com.au