SYDNEY ISLANDS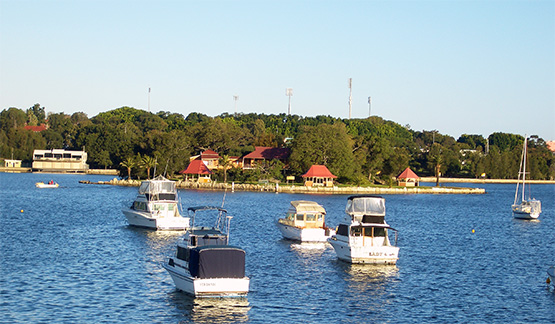 Rodd Island was once a biological research station run by Dr Louis Pasteur, the renowned biologosit and microbiologist famous for creating pasteurization and developing a vaccination for rabies and anthrax. Picture: J. Bar, Wikimedia Commons
Rodd Island's association with the
famed scientist Louis Pasteur
Rodd Island, at 0.5 hectares, is situated in Iron Cove off Birkenhead Point near the Sydney suburb of Rozelle.
The island has been reserved, in the main, for public recreation although in the late 1800s it was used as a biological research station under instructions from Dr Louis Pasteur. An attraction of this island is the summer houses that date from the 1920's and the colonial style hall built in 1889.
Rodd Island is now put to recreational use. It has pathways through natural bush and is dotted with quiet areas ideal for picnics and relaxation. The island is limited to up to 100 people at any one time. The island can also be booked from private functions.
Information of Rodd Island can be obtained from the Sydney Harbour National Park Information Centre, located in Cadmans Cottage at The Rocks or by ringing +61 2 9253 0888