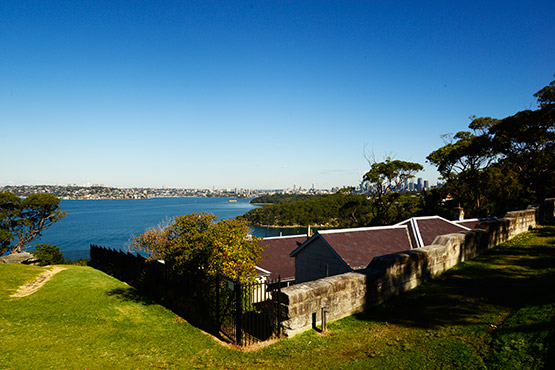 The 143-year-old Gunnars Barracks sandstone building is cut into the side of Georges Head looking out onto Sydney Harbour. Picture: © Sydney.com.au
Historic sandstone building now
serves tea and harbour views
The Gunners Barracks Restaurant and Tea Room is situated in a sandstone building designed by colonial architect, James Barnet, and built in 1873. The building was used as barracks for artillery men operating a battery on Georges Head.
The 143-year-old building has unique historic significance due to it being the last military building in Sydney to be constructed entirely of stone. Seven-metre-high walls below the building contain loopholes through which muskets could be fired.
The building is adjacent to George Heights Lookout, which was once used by the military as a lookout to spot approaching enemy ships.
The Gunners Barracks building was held by the military until 2001, at which time it was handed to the Sydney Harbour Federation Trust. In 2005 the building was leased to the Grand Pacific Group, which operates function venues and restaurants throughout Sydney, and refurished as a restaurant, tea room and functions venue.
It offers visitors a highly affordable dining experience hallmarked by grand Sydney Harbour vistas.
The restaurant is open for a la carte lunch from midday Monday to Fridays and for morning and afternoon tea seven days a week (from 10am). The restaurant has extensive morning and afternoon tea menus.
GETTING THERE
To get there by public transport, catch a 244 bus from Wynyard Station in the CBD to Middle Head Road and alight at Kahibah Road (route stop 2088100). Walk a further 70 metres along Middle Head Road until you reach Suakin Drive. Walk to the end of Suakin Drive.

The Gunners Barracks Restaurant & Tea Room is hidden away in forested land adjoining Headland Park and the Sydney Harbour National Park. Picture: © Sydney.com.au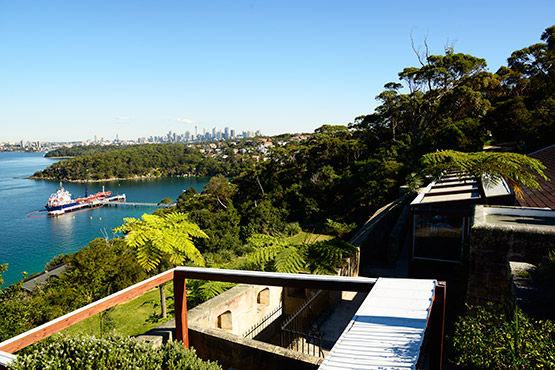 Chowder Bay in the foreground and the Sydney CBD can be seen in the distance. Picture: © Sydney.com.au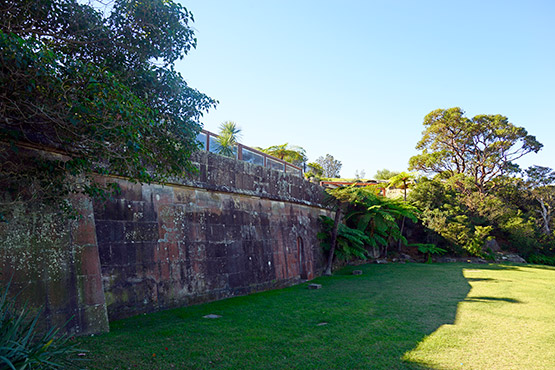 The Gunners Barracks building sits above a seven-metre-high stone wall containing loopholes through which muskets could be fired. Picture: © Sydney.com.au