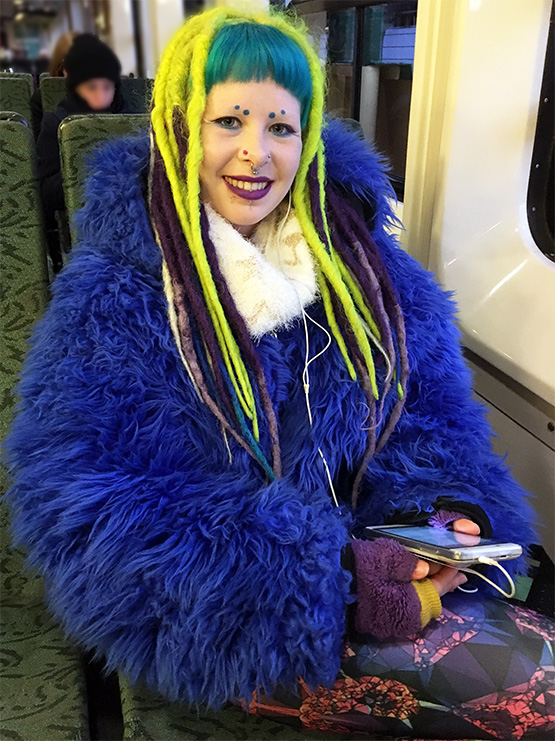 Ellie, 20, dresses according to how she feels at the time. What better way to brighten up a grey and dismal day. Picture: © Sydney.com.au
Ellie looks amazing on a bleak
and wet winter's day in Sydney
A dull, rainly day in Sydney. Not much happening, or so it seems. But then a young woman boards the ferry at Circular Quay on her way back to Manly, and her appearance literally brightens up the ferry and the remains of a bleak Sydney day.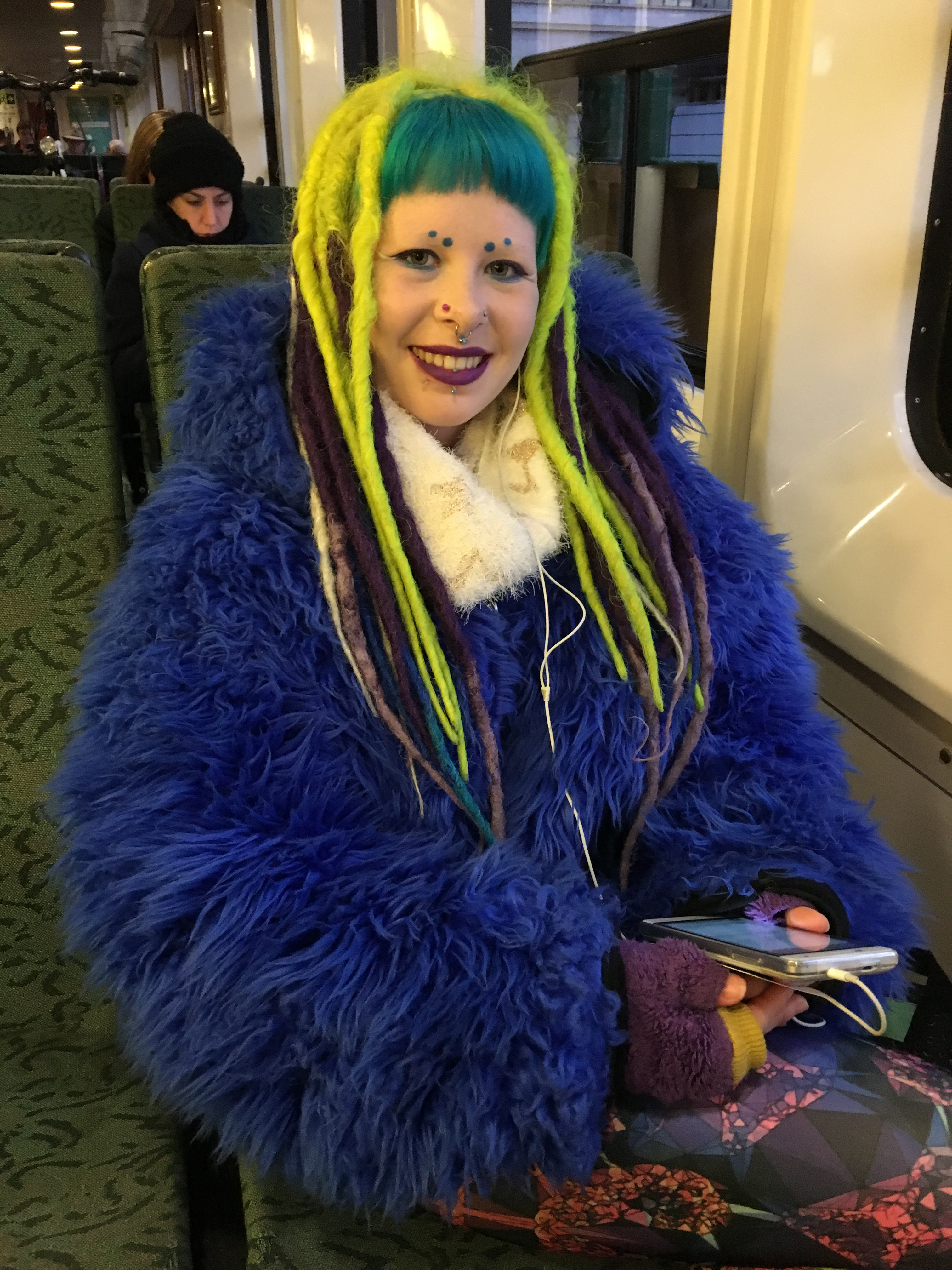 Ellie, 20, looks amazing. She sits beside the ferry window, her clothes and face a cascade of colour.
She says she is into the "alternative scene", hence the way she dresses, and her exciting dress sense is testament to that. A gorgeous blue shag-pile jacket, off-white snood with gold-sequin pattern, multi-coloured decorative braids, mauve and gold mittens, and multi-colour leggings make her look radiant.
Ellie says her friends dress in a similar way and she dresses according to her mood - how she feels on the day.
Her face is a fashion statement in itself. Aqua-coloured hair and matching eyebrow dots and eyeshadow are complemented by nose, lip and chin studs and ring in gold and coloured stone. The colour of her lipstick strategically matches her mittens and one of her decorative braids. Clever, Ellie, and creative.
Here is a young woman who delights in expressing herself by dressing differently and if you're travelling on the Manly ferry on a grey and dismal winter day, keep a watch out because a glimpse of Ellie is sure to brighten up your day.