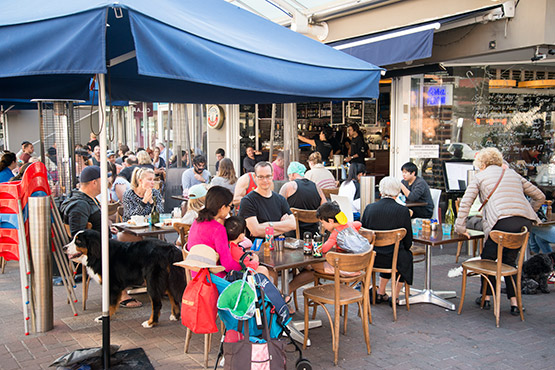 A large cafe in Wentworth Street, close to Manly Beach, has a large outdoor eating area and is popular with both locals and visitors. Picture: © Sydney.com.au
Manly's many cafes and restaurants
Although Manly has some fine restaurants suited to dining in the evening, most eating out by visitors occurs in cafes and restaurants during the day, and in close proximity to Manly Beach and surrounds.
There are more than 100 cafes, restaurants, bars and eateries in Manly.
The Corso, Darley Road, South Steyne and North Steyne, in the heart of Manly, are host to a good many cafes and restaurants - most of which have tables flowing onto the sidewalk.
Other eateries are found in Wentworth Street, Darley Road and Market Place. There are some interesting small cafes in Market Lane, between Market Place and Whistler Street.
Some cafes offer eats for $10 or less.
Manly Wharf has some excellent restaurants that are packed with visitors on weekends.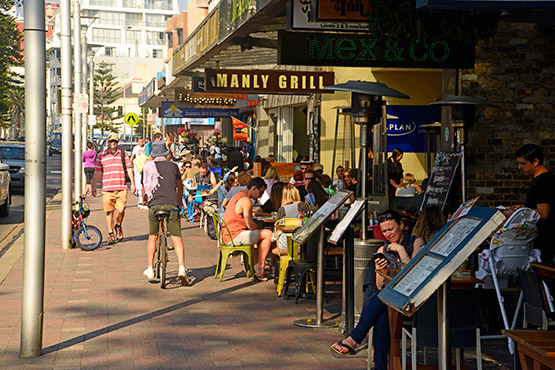 Lunch on the sidewalk opposite Manly beach. Picture: © Sydney.com.au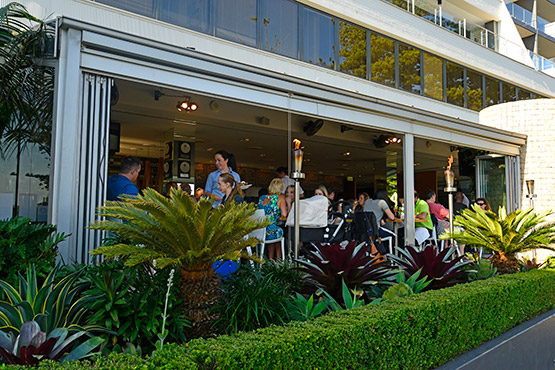 A more formal dining venue sits opposite Manly Wharf. Picture: © Sydney.com.au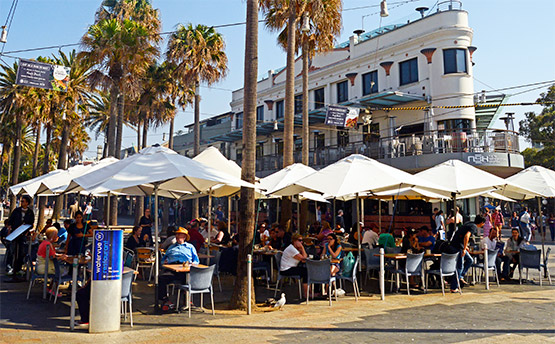 An outdoor cafe is strategically situated in the middle of Manly's mall, The Corso. Picture: © Sydney.com.au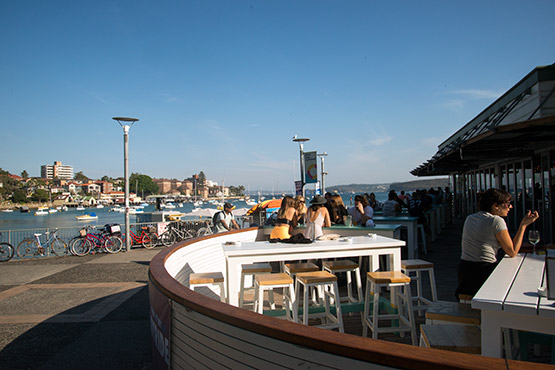 Pub dining on Manly Wharf. Picture: © Sydney.com.au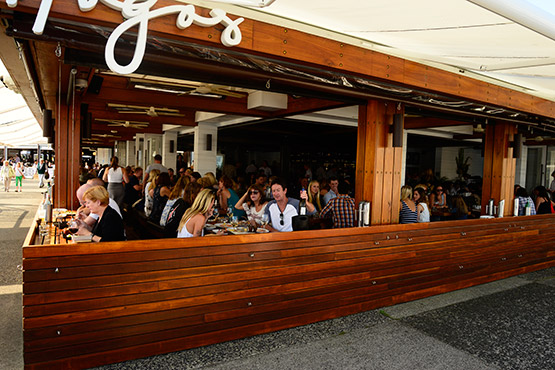 One of the many cafes on the northern side of the Manly Wharf complex. Picture: © Sydney.com.au

A Darley Street eatery. Picture: © Sydney.com.au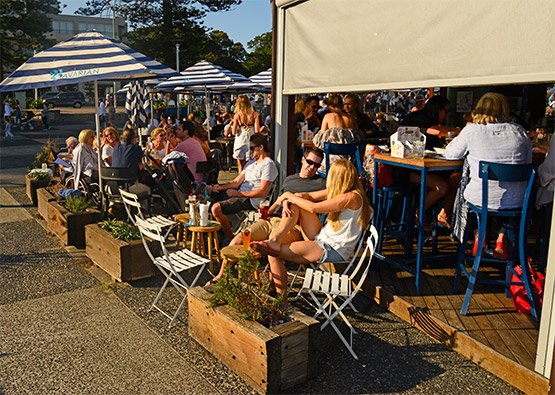 Manly Wharf cafes are overflowing on weekends. Picture: © Sydney.com.au