The promenade from the Sydney Opera House to Circular Quay is lined with outdoor restaurants. Picture: © Sydney.com.au
Explore Circular Quay, Sydney Opera
House and the Royal Botanic Garden
CITY WALK
This is the first day of a three-day walk. Covers: Queen Victoria Building, Darling Harbour, Sydney Casino, Sydney Tower, Circular Quay, with the option of a ferry ride on the harbour..
START: at Circular Quay, the hub for most ferry activity on the harbour and perhaps the most visited point in Sydney. Circular Quay is situated at Sydney Cove, the foundation site for the settlement of Sydney, and not surprisingly everything still pivots around this rather quaint cove.
Spend time watching the ferries coming and going. A mix of old and newer-style ferries operate from the Quay. You'll also find interesting buskers working this area.
Walk down to the eastern end of the Quay. Follow the water around and shortly you will see the spans of the Opera House. You can spend time here just sitting in the sun and taking in the harbour and bridge, or else arrange to go on one of the tours of the Opera House. This should be good for at least an hour of your morning.
Next, keep following the water's edge and you will quickly come to the Royal Botanic Gardens. Here you can walk along the water's edge at the bottom of the gardens or else make your way up to the gardens proper. There is a small trackless train that runs around the gardens, if you're not feeling energetic. The gardens are a splendid place to sit and waste time on a warm sunny day and the higher parts offer good views of the harbour.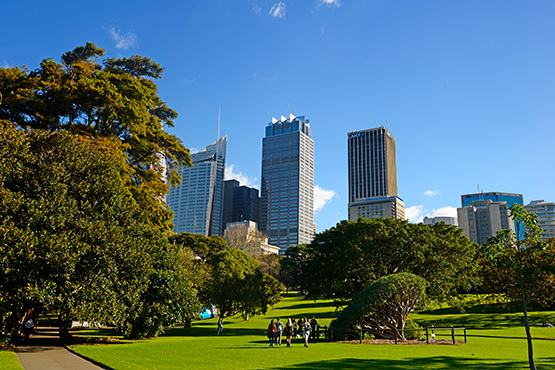 The sweeping lawns of Sydney's Royal Botanic Garden. Picture: © Sydney.com.au
Make your way back to the eastern end of Circular Quay. From there, walk under the railway structure and across the street. At the far eastern end of the roadway that runs alongside Circular Quay station, you will find Macquarie Street, one of Sydney's oldest streets. Walk up Macquarie Street until you come to Hyde Park Barracks, a home to convict men and a place of punishment between 1819 and 1848. You may wish to spend some time here.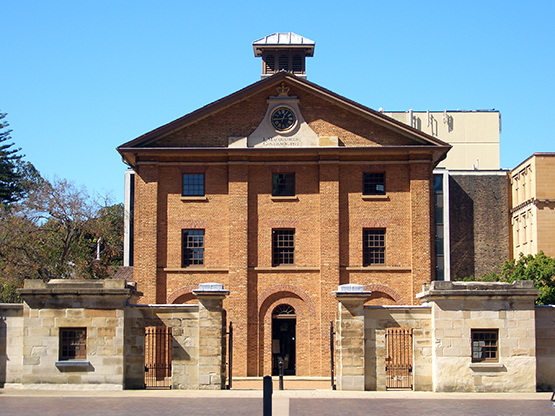 Hyde Park Barracks, a UNESCO World Heritage Site. Picture: J. Bar via Wikimedia Commons
Leaving Hyde Park Barracks, walk back to Circular Quay where you can round off your day by taking a 40-minute ferry trip to Manly, a major tourist destination and the location for Australia's most beautiful surf beach and promenade. Along the way you'll pass the Sydney Opera House, Sydney Harbour Bridge, Fort Denison, Rose Bay, Taronga Zoo and lots of natural harbour attractions.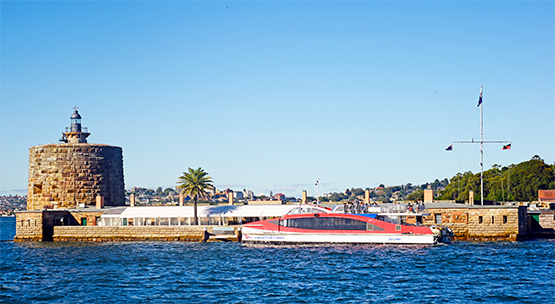 A cruise boat drops tourists off at Fort Denison. Picture: © Sydney.com.au
Walk through The Corso mall to the surf beach, then return to the jetty for the return trip to Circular Quay.