SYDNEY ISLANDS
Clark Island was named after a naval lieutenant who cultivated vegetables on the island. Picture: Wikimedia Commons
Clark Island a colonial veggie garden
Clark Island, 0.9 hectares in size, is located off the tip of Darling Point.
A wonderful view of Clark Island may be obtained from Elizabeth Bay House.
Clark Island gets its name from Lieutenant Ralph Clark, who cultivated the island as a vegetable garden. The vegetable garden proved unsuccessful as the vegetables were continually stolen.
Clark Island is now put to recreational use. It has pathways through natural bush and is dotted with quiet areas that are ideal for picnics and relaxation. The island is limited to up to 150 people at any one time. Reservations to visit the island are essential. The island can also be booked from private functions.
Information oN Clark Island can be obtained from the Sydney Harbour National Park Information Centre, located in Cadmans Cottage at The Rocks or by phoning (02) 9253 0888 (int 61 2 9253 0888).
HISTORIC ASSOCIATIONS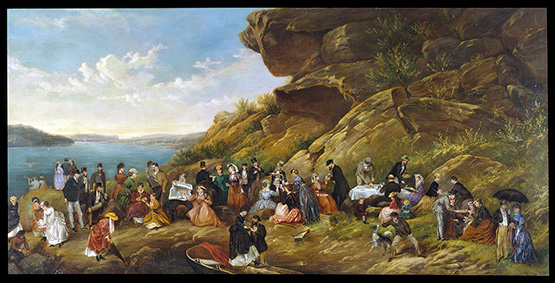 Clark Island was a popular destination for picnics, as depicted in this painting by Montagu Scott in 1870. The painting, oil on canvas, is part of the Mitchell Library collection in the State Library of New South Wales.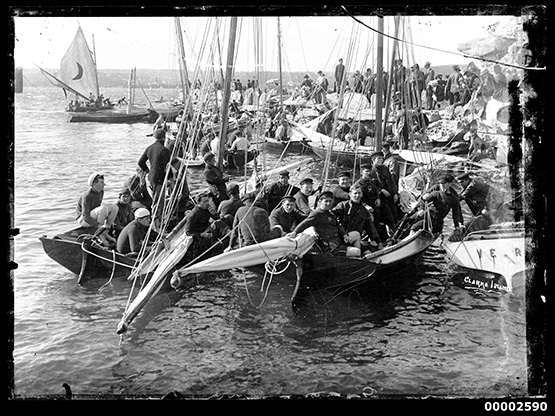 This photo, taken in 1905, shows sail boats gathered near Clark Island and is testimount to the popularity of skiff and yacht racing on Sydney Harbour around the turn of the century. Picture: William J Hall collection, Australian National Maritime Museum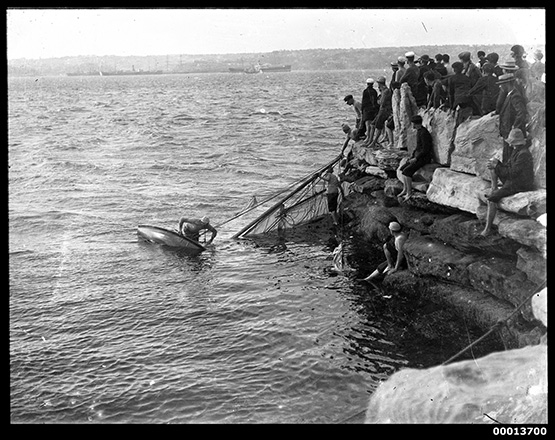 Also taken sometime around the turn of the century, this picture shows a racing skiff being dragged ashore at Clark Island after capsizing in Sydney harbour. Picture: William J Hall collection, Australian National Maritime Museum