SYDNEY MARKETS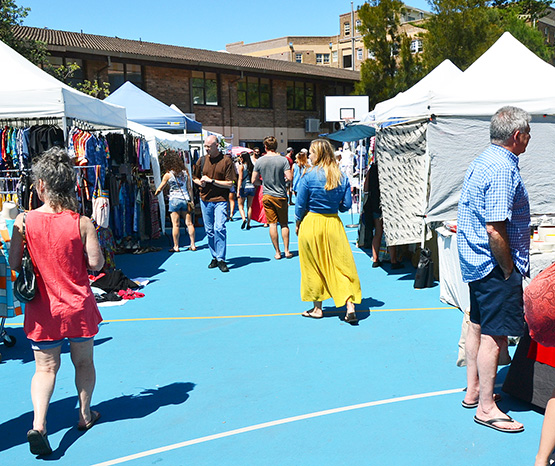 Bondi Beach Market is popular because of its close proximity to the beach. Picture: © Sardaka, Wikimedia Commons
Bondi Beach Market
Bondi Beach Market is held every Sunday, weather permitting.
The market comprises more than 100 stalls and is situated at the northern end of Campbell Parade, in the grounds of the Bondi Beach Public School.
Stalls contain jewellry, leather goods, clothes, bric-a-brac, footware, cane goods, gifts, books, essences and more.
Find out more about Bondi Beach and how to get there.