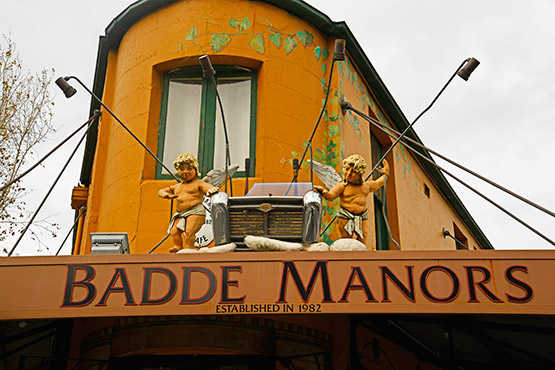 Heralding a good experience. Picture: © Sydney.com.au
Badde Manors is called for in Glebe
Badde Manors is one of those cafes you just have to go into.
Perhaps it's the quaint cherubs on the cafe roof postulating over the grill and wheel fenders of an Astoria Regina.
Or perhaps the small, retro-50s booths inside, which on this occasion are mostly occupied.
Or it could be the cafe's corner location, or maybe the open green wooden doors and green iron grill against a Tuscan yellow background, beckoning and promising mystery and adventure inside.
Perhaps its the selection of cafe fare, which seemed pretty diverse and popular with patrons, or the rich tapestry of shop fittings, parquetry flooring and wall ornaments. Or the number of different vantage points to sit, both inside and out.
Then again, it could be the name itself, which is catchy and without doubt the best cafe name in Glebe Point Road.
Whatever it is that draws people to this small cafe, Badde Manors is my idea of what is not a good cafe, but a great one.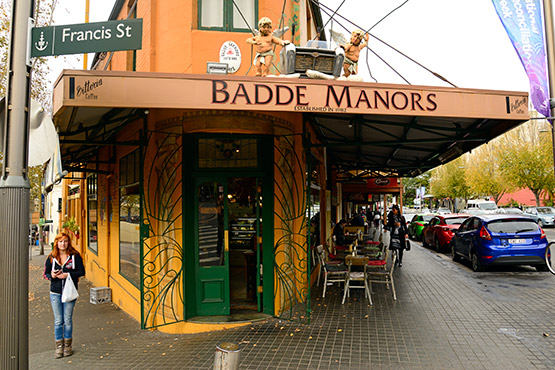 Step inside for an adventure. Picture: © Sydney.com.au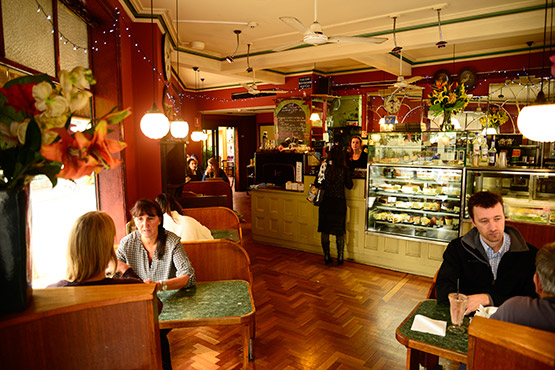 Rich colours add to the retro-50s look. Picture: © Sydney.com.au
Even the sidewalk at Badde Manors looks inviting. Picture: © Sydney.com.au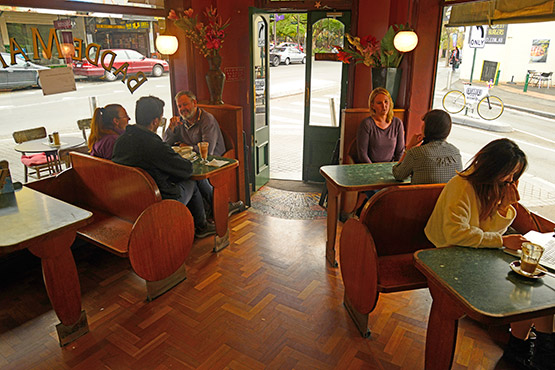 Just love those booths! Picture: © Sydney.com.au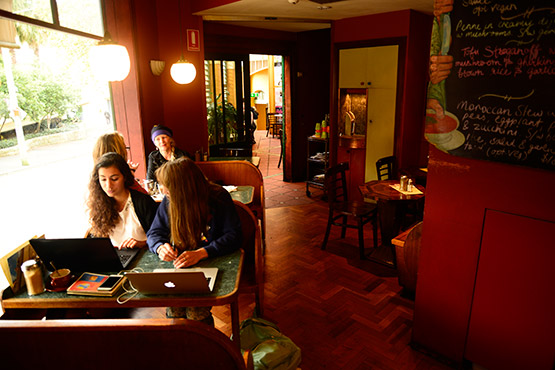 Inside, the cafe is a journey through small rooms. Picture: © Sydney.com.au