The "Argle Cut" allows access from The Rocks to Millers Point through a wall of sandstone. Picture: Jerrye and Roy Klotz MD, Wikimedia Commons. Panoramic picture at top of page: ©Chaiwat Leelakajonkaij/123RF.COM
Argyle Cut granted access from
The Rocks to Darling Harbour
The "Argyle Cut" is a tunnel cut through the giant sandstone cliffs that enclose The Rocks district.
The opening grants access from The Rocks and Sydney Cove to Millers Point and Darling Harbour.
It is an impressive engineering feat even by today's standards, given the wall of sandstone that runs across the top of The Rocks. In the convict days it would have seemed a daunting task to cut through the rock.
Work begun on the Argyle Cut in 1843 with convicts chipping away at the sandstone with picks.
The enormity of the task quickly became apparant and work was suspended. It wasn't until 1859 it resumed, but this time with the use of explosives and council labour.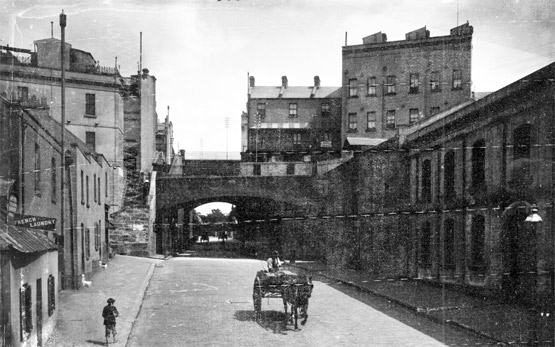 The Argyle Cut at the turn of the 20th Century. Picture: Public Domain, State Library of NSW Collection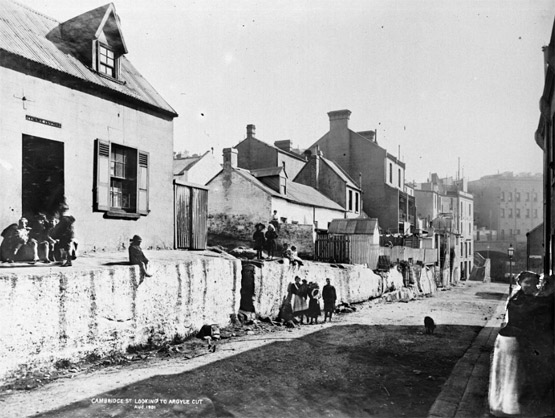 Children sit on sandstone walls in Cambridge Street. The Argyle Cut can be seen in the distance. Picture: Public Domain, State Library of NSW Collection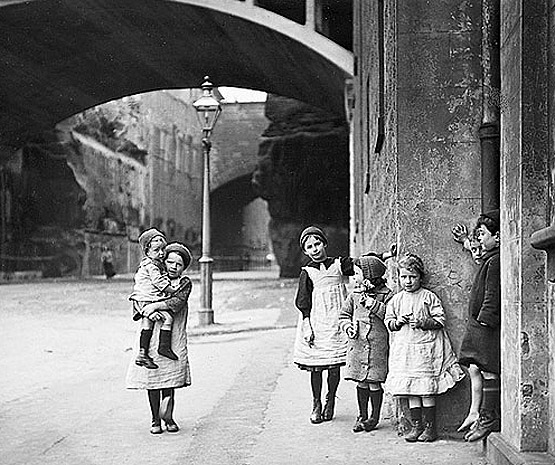 Children in the eastern side of Arygle Street, at the Argyle Cut in 1912. Picture: Harold Cazneaux. In National Gallery of Australia collection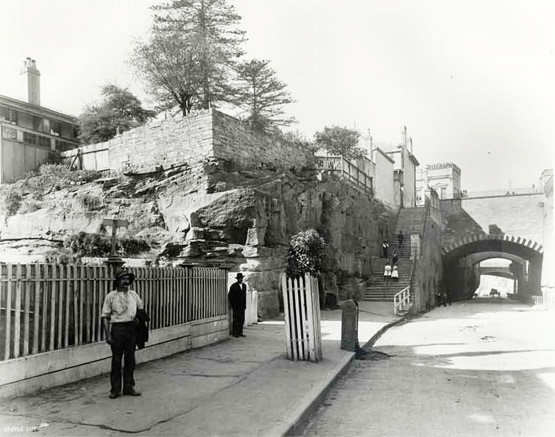 Argyle Street, on the western side of the Argyle Cut. Picture: Public Domain, State Library of NSW Collection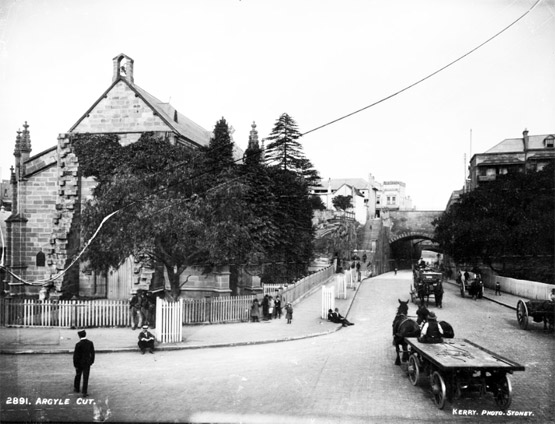 The same location as in the above picture but a longer shot showing the parklands of Observatory Hill on the right. Picture: Public Domain, State Library of NSW Collection

The Argyle Cut with the entrance to Observatory Hill on the right. The historic "Arygle Terrace" can be seen above the Argyle Cut, on the right. Picture: Public Domain, State Library of NSW Collection

A different perspective on the picture above, with the entrance to Observatory Hill coming up on the left. Picture: Public Domain, State Library of NSW Collection

The Argyle Cut comes alive in 2012 under brightly coloured lights during the Vivid Sydney light festival. Picture: ©Anh Ngo/123RF.COM