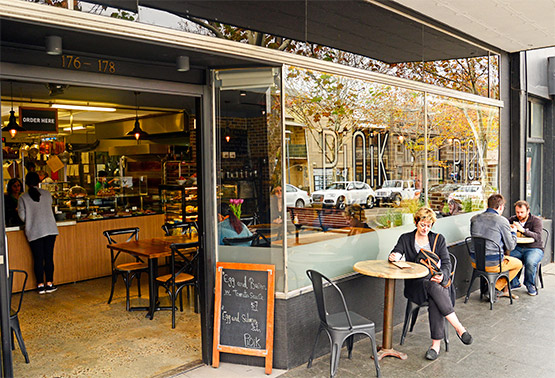 In Pyrmont eating out is a cosmopolitan experience. Picture: © Sydney.com.au
Eating in Pyrmont, just a
stone's throw from the CBD
GETTING THERE

Cafes shown here can be found near the intersection of Harris and Miller Streets.
Walking: From Darling Harbour, walk across Pyrmont Bridge and into Darling Drive, then into Union Street. Walk four blocks to Harris Street.
Public transport: catch the light rail at Sydney Central Station, Chinatown or Darling Harbour and get off at the John Street Square Light Rail Station. Walk 40 metres to Harris Street, turn right and walk to Miller Street.

Pyrmont is another area close to the Sydney CBD where you will find a pocket of cafes and restaurants.
Pyrmont is about 2 kilometres south-west of the CBD and backs onto Darling Harbour. In fact, it is part of the Darling Harbour region and one of the closest residential areas to the CBD. It's close proximity to the Sydney financial district makes it popular with people who want to work, live and eat in the heart of Sydney.
The historic Pyrmont Bridge - now a pedestrian-only bridge - splits Darling Harbour in half. The bridge provides access from the CBD to Pyrmont and you can use it to get to the cafes and restaurants pictured on this page.
Pyrmont cafes, with some exceptions, are not as Bohemian in appearance as some of the cafes in Glebe, but there's nothing formal or upmarket about them. Lots of tables and chairs on the sidewalks and a good choice of ethnic cuisines are the go here.
That's not to say there's not a touch of flair in some of the establishments. Banquerie, for instance, has Tuscan-like murals on the walls in both the main servery and in the cosy room adjoining it. This creates a pleasant setting for lunch or coffee. The food is good, and the coffee as well.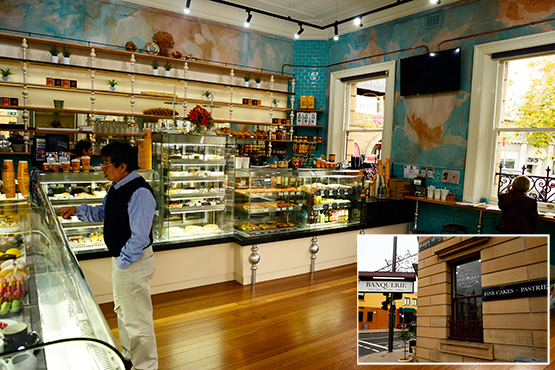 Plenty of choice at Banquerie in a deli-style setting. Below: A delightful adjoining room is both inviting and colourful. Picture: © Sydney.com.au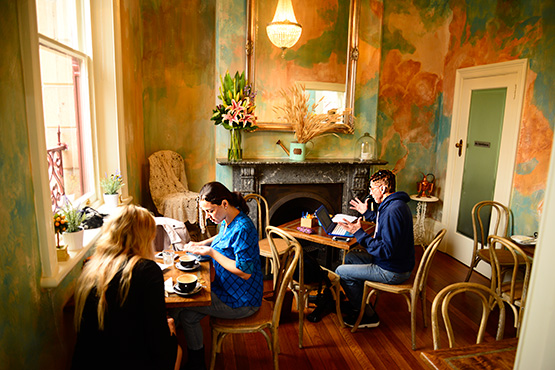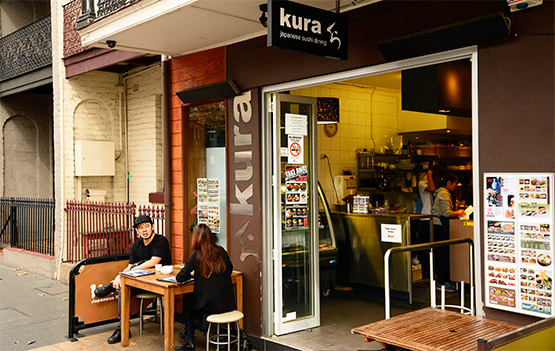 Casual dining on the sidewalk. Picture: © Sydney.com.au

The Harris.Miller restaurant takes its name from the corner it's situated on. Picture: © Sydney.com.au

Sushi is on the menu at Zorizo. Picture: © Sydney.com.au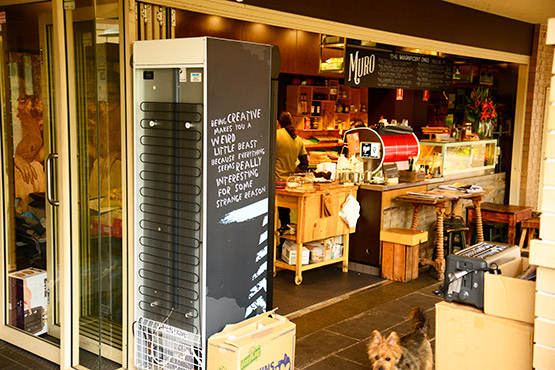 Cafe Muro is fully open to passersby. Picture: © Sydney.com.au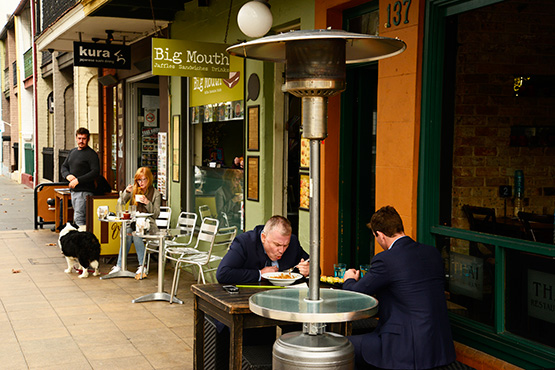 Three small cafes back onto each other. Picture: © Sydney.com.au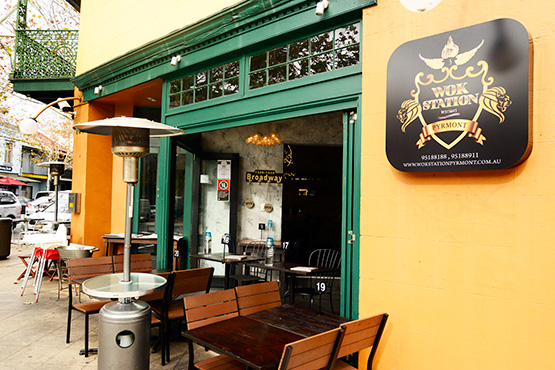 Stools add a touch of character. Picture: © Sydney.com.au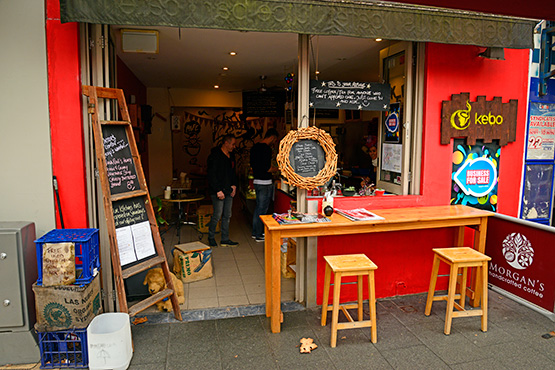 Now that's casual dining! Picture: © Sydney.com.au